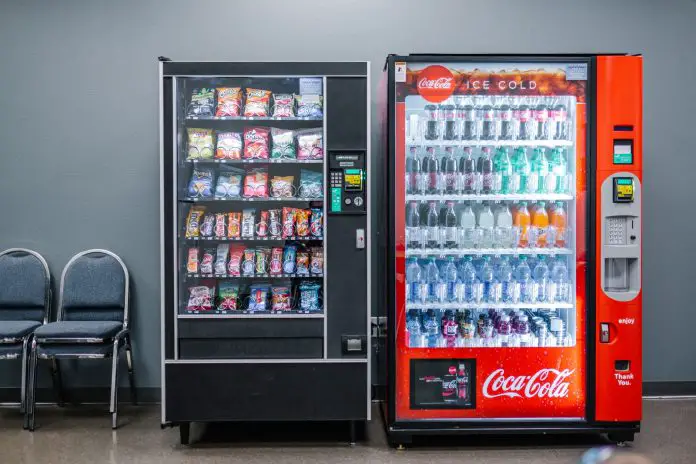 Most vending machine's coin change are relatively easy to repair. Most have LED lights that will allow a person to know there is a problem. This light may flash and highlight part of the keypad where this is an issue. The light will flash twice if the unit is jammed. Three or four flashes indicate the machine needs to be cleaned. The owner's manual will tell exactly what each light means (Source).
How to Repair A Vending Machine's Coin Change
Step 1
Remove the power source from the coin charger before making any repairs. Remove the cassette on the back. You are going to need a screwdriver to remove the screws. The screws are located above the acceptor tray.
Step 2
Lift up the tray and set it aside. Disconnect the ribbon connector. Turn this over and there is a second ribbon connector. There will be color-coded cables. Detach them by pulling them out of the casing. Pull then straight out.
Step 3
Unwind the cables and remove the separator unit. This will be by the tray or the slot. The clips should be on the left-hand side. Separate them from the front of this unit.
Step 4
Find the coin acceptor slot and set it aside. The sensor that will show there is a jam should be just above this opening. Remove any dirt that has clogged it with a clean cloth. If there are coins that are stuck in the opening remove them as well.
Step 5
Put the cables back into their place and put the ribbon back. Once everything is plugged back inside the machine, plug it into the power. The Led light should be solid if the clog has been removed. If there are other issues you are going to want to check out the owner's manual to see what the light is indicating.
If the video above didn't work for you, check out this tutorial:
How to remove change from a vending machine