Here's how to deal with no physical address for your bank account:
According to one expert, regulations are going to demand a physical address to be on file for the bank because their system won't allow them to not include it (Source)
However, since you can manage your bank account online and only do online statements- you can use an old address and it shouldn't be a deal-breaker
You can always also change your mailing address online at some banks once you do have a mailing address
You can also ask the bank to have your debit card shipped to a local branch, or even have it printed on-site
You can also set up mail forwarding at the post office to your current temporary address
Having a standard bank account is beneficial for many people in society. They're especially useful for direct deposit transactions, paying bills, and saving money. A standard bank account also helps many people to purchase products online and to build up their wealth.
According to CNBC, at least 94% of all American households have a bank account. However, there are some people who are not able to get them.
Why? Well, these individuals do not have a home address. While this might not seem like a problem, it is a challenge for about 1 million American adults. The following material will provide information about how to deal with no physical address for bank account.
Why do banking institutions need a physical address to provide people with accounts?
An important rule from the US Federal Banking Regulation requires banks to acquire a physical address for any person wanting to open a bank account. The Federal Deposit Insurance Corporation (FDIC) outlines this rule.
The reason why the government requires individuals to have a physical address has to do with personal identity and money-related crimes.
Shady individuals can open a bank account and use fake names and addresses to launder money or to embezzle cash. Illegal aliens have the potential to acquire money illegally and then store it in a bank account without banks knowing who they truly are.
Also, people can engage in various forms of identity theft by opening accounts without a physical address.
There are other reasons why a physical address is needed to prove a person's identity. However, these examples should help you to understand why this requirement is so important.
How can you open a bank account without a physical address?
Now, you're about to learn how to open a bank account without a physical address. If you don't have your own home, you can use a family member's address to open your account. First, ask a family member if you can use their address for this purpose.
Once they give you permission, just simply open the account. It's that simple. Just make sure to keep the address updated with the institution in case your family member moves from their location.
If you don't have family or family members that you keep in contact with, then you can also use a friend's address for this purpose. If you decide to use a friend's address to open a bank account, make sure they are dependable. You don't want to use the address of a friend who is shady or you're not on good terms with.
Using a family member's or friend's address is an alternative to opening a bank account. This will help you to meet the physical address requirements needed by banks.
Organizations will also Help People without a Physical Address to Open a Bank Account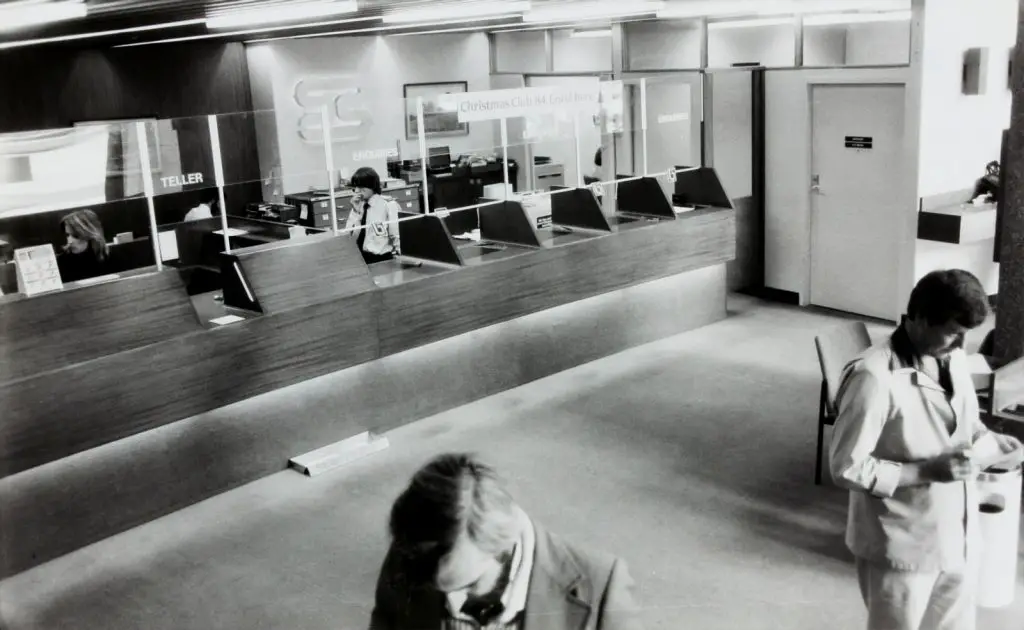 Homeless people, parolees, and other individuals who do not have a home address; typically need the services of an organization to open a bank account. If you are homeless or an ex-convict, there are some organizations that will help people to establish bank accounts. They will allow an individual to use their address to open an account.
Read more about whether a felon can open a bank account.
Sometimes, they will use an alternate physical address location for this purpose. Charities and city services typically provide these benefits to people who are homeless, recently released from jail, or who are going through a transient period in their life.
P.O. Boxes, Virtual Mailboxes, and Mailbox Rental Stores and Physical Addresses
P.O. Boxes are small mailboxes that are located at a post office branch or facility. Virtual Mailboxes are essentially the same as P.O. boxes except they offer more features. They are located at special buildings that are used for this purpose.
Mailbox Rental Stores are retail outlets (think UPS or FedEX) where people can rent a mailbox for their mail. Banks won't allow customers to use these places as a valid address for opening an account.
So, if a person is trying to use one of these services to open a bank account, it generally won't work.
Are there exceptions to the rule? Yes. A few banks will let some individuals to use these locations to open an account.
Still, most will not. A person will have to check around to find out if they are able to use these mail collection locations to meet physical address requirements.
Finally, if you don't have an address of your own, don't despair. There should be at least one person that will allow you to use their address for this purpose. Also, there are organizations and charities that will help you as well.
So, you can open a bank account without having a physical address. Just make sure you are keeping your bank informed about any changes or challenges that you might have with your address. Most banking personnel will usually work with you to overcome this issue.
Sources