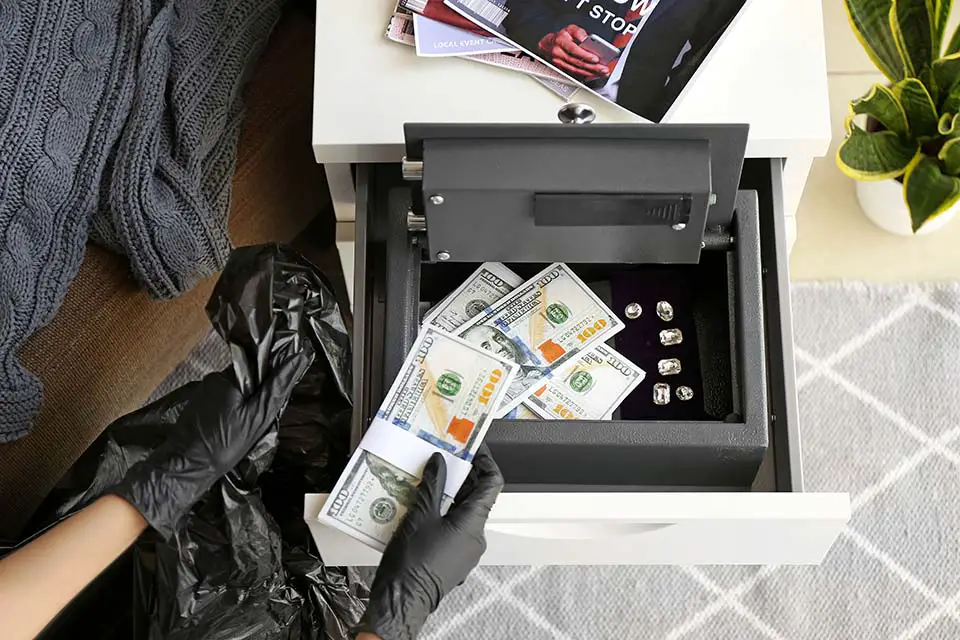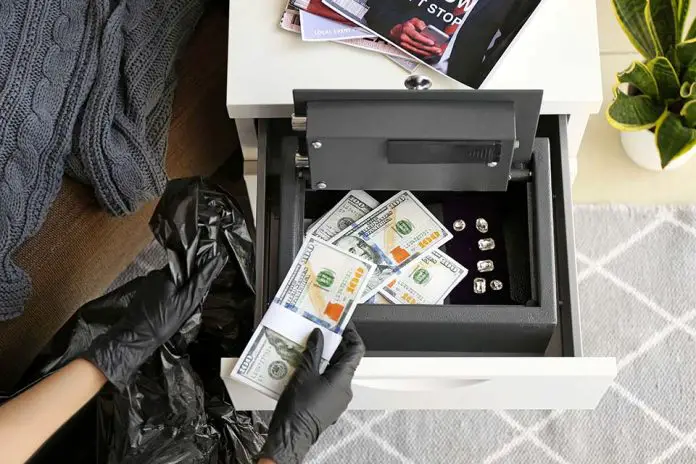 Choosing the best cash register
There are two options are available to small business owners when it comes to choosing a cash register
Register-based systems are available or pricier registers with point-of-sale software
For businesses that only need a machine to count sales, take customer payments, print receipts and store cash, cash registers are a good choice: we recommend the Sharp XEA207 Menu Based Control System Cash Register
A POS system does all this and more, while also offering a comprehensive suite of business management tools: we recommend the Perfect Retail Point of Sale System
Deciding between a regular register or a POS system
POS System Advantages
It enables targeted customer marketing. A POS system will allow you to collect customer email addresses; provide e-receipts; send out targeted messages based on their recent purchases; great for activating repeat business. These are things a traditional cash register can't do.
As well, POS systems help with inventory management. A POS register system can help automate this process- you can set up low-stock alerts to your smartphone, for example.
Another intriguing feature is staff management. POS systems frequently include integrated time tracking software so your employees can clock in and out right from the POS terminals. Even more advanced, some of these systems allow you to analyze individual performance so you can figure out who's best on the register.
Software integrations are the last great piece. You can connect your register to other systems. One way is by automating the process of adding daily sales data into accounting software. There are software integrations to connect employee hours with HR software to help make payroll easy. Here are some more advantages of a POS system.
Regular Register Advantages
Bestseller No. 1
A traditional cash register without POS software is great for a small business that just needs to calculate and store their takings, accept cash, check and credit card payments, and run receipts.
Plus, there are no recurring software costs with a regular register. They're generally easier to maintain, last longer, with a smaller learning curve.
The 5 Best Cash Registers
1. The Casio PCR-T280 Electronic Cash Register
Sale
Bestseller No. 1
The Casio PCR-T280 is one of the best gadgets in the modern-day, with amazing features that will ensure you have an easy time handling cash in your business premises. Some of the unique features in the Casio PCR-T280 that make it amazing include the following.
At a weight of only 10.8 pounds, the Casio PCR-T280 is lightweight and highly portable. Therefore, you can easily and comfortably transport it from one place to another. Additionally, there are five department keys that you can use for quick and easy items transaction entries and in categorizing sales.
You can also use the additional 15 departments in this gadget accessible through a department shift key to provide more currency grouping in your business entity.
Moreover, the Casio PCR-T280 is equipped with 12 Price Look Ups that you can use for the provision of individual item control during sales. You can also use The Casio PCR-T280 to track sales by up to eight different operators or users by the use of the 8 Clerk Totals.
For printing customer receipts (check out our list of the best receipt printers) or a journal printer for recording all the activities in your store, the Casio PCR-T280 features a Quiet, High-Speed Thermal Printer. Further, there is a mode lock with key control that you can use for multiple operation positions.
During purchase, two keys are provided, i.e., OP key that you can only use for registration and PGM keys for access to all positions.
Furthermore, you can use the Casio PCR-T280 without any worries about bacterial infections, thanks to its Anti-Microbial Keyboard that will offer you protection from bacterial germs. You can also use the calculation key in the mode lock position for easy and quick mathematical calculations outside a transaction.
There is also a built-in customer display that your customers can check the transaction details before making payments. Finally, you can purchase and use the Casio PCR-T280 with confidence since a warranty backs it.
Pros and cons
Pros
Highly portable
Built-in cash drawer and receipt printer
Easy to use
Ensures the value for your money
Cons
It lacks tab or tip functions
It has no mobile or internet connectivity.
Video overview
2. The Sharp XEA207 Menu Based Control System Cash Register
There are multiple excellent cash registers brands from different companies available on the market, but the Sharp XEA207 is one of the best. The Sharp XEA207 is robust equipment with impressive sales reporting features and a professional-class 8-line operator display.
If receiving the highest quality for the best price appeals to you, this cash register is an excellent choice. Additionally, The XEA207 has a unique menu-based control mechanism that makes it a fantastic corporate option. This Sharp cash register uses thermal printing to print receipts faster and quieter than other methods. You will only require 2 1/4″ thermal paper, which must be purchased separately.
Further, there are five-coin slots and four bill compartments in the Sharp XEA207. In addition to this, It has two screens, one for the operator and the other for the consumer, to ensure that all transactions are as visible as possible.
There are 99 pre-programmed departments for distinguishing product kinds, 2500 PLUs for fast and precise data entry, and four programmable tax rates. You will not have to enter transaction amounts because it has a direct option to hardwire a credit card terminal.
Furthermore, the Sharp XEA207 offers a PC-link software tool that makes it easier to program the cash register. You can use the SD card slot in this cash drawer to backup or transfer data. Thanks to the Sharp XEA207 graphic generator, you may modify the receipts, which allows you to add logos or photos to customer receipts easily.
Finally, the Sharp XEA207, designed to work with QuickBooks Pro, allows you to integrate transactions by connecting to the accounting software.
Pros and cons
Pros
3.7-inch LCD screen
Easy to learn and use
2,500 PLU's, 99 Depts and 25 Clerks
English and Spanish menus
Electronic journal for activity history
QuickBooks Pro export with PC-Link software
Cons
The manual it comes with is not user-friendly
Video overview
3. The Casio PCR-T2300 Electronic Cash Register
Casio is one of the renowned brands globally for manufacturing premium quality products. The PCR-T2300 is not different from its other products. First, The PCR-T2300 features a 10-line LCD that serves as an excellent reference for the current transaction, and this will help eliminate errors as much as possible.
Secondly, the cash register can show up to five things at a time, along with the transaction subtotal and the price of the latest item, and is always ready for the cashier to evaluate. Your customers are not forgotten. The PCR-T2300 features a small confirmation display with the last item's name, price, and the transaction subtotal.
Additionally, 30 department keys on the elevated cash register can be pre-priced, and retailers can manually enter prices and classify their entry inputs. Moreover, you can use the whopping 7,000 PLUs available to track individual item sales, ideal for larger businesses.
The PCR-T2300 also features a heavy-duty metal drawer with up to five compartments for notes, and up to five compartments for coins can be found beneath it. Receipts are rapidly delivered to your customers with the use of a dual tape thermal printer, and retailers can have a hard printed journal tape for keeping a good record.
Further, The PCR-T2300 can be set to add a graphic logo to the receipts and top and bottom messages with item descriptions. For store owners who want to integrate credit, debit, and gift card transactions fully, an electronic payment device can be linked to the machine.
The time it takes to complete a transaction and the closeout procedure will be decreased in this way. Last, you can use the SD card slot in the PCR-T2300 for easy program backup and reloading. Make sure you get some cash money envelopes or currency bands to help organize your bills.
Pros and cons
Pros
30 Departments/200 Departments
2-line Rear Customer LCD Display
5B/5C drawer insert/4 tax rates
7,00 PLUS/50 Clerks numbers
Seven position mode key lock
SD Card Slot
Heavy-duty metal cash drawer
Video overview
4. The Casio SE-G1SC-RD Electronic Cash Register
The SE-G1SC-RD is one of the most sophisticated cash drawers with amazing features that you can use on your premises. The SE-G1SC-RD is equipped with a thermal printer, which provides a silent operation and excellent output. There's also the convenience of drop-in paper loading, which may be done with ease.
This cash register contains a sanitary antimicrobial keyboard and a multi-purpose tray, which helps keep the cash register environment neat. Therefore, you will not have to worry about the bacteria and germs emanating from handling money.
Additionally, the TAX PGM key is intended to make setting the tax rate easier, and an interactive menu assists with setting the current date and time. Casio designed this cash drawer with ease of use since the design allows for a quick setup of the register.
Support for 999 price look-ups is another significant feature of the SE-G1SC, ideal for stores that sell a wide range of products. Further, you can customize your receipt by adding messages, store names, or anything else you like. The SE-G1SC-RD is highly compact and employs recycled materials in the body and packaging, making it an environmentally friendly product.
Last, The SE-G1SC-RD is available in multiple colors that you can choose from to match the décor of your store easily. You can purchase and use this cash register with confidence since a warranty backs it.
Pros and cons
Pros
999 PLUS/8 Clerks numbers
Rear Customer LCD Display with large font
4B/5C drawer insert/4 tax rates
8 departments/24 departments
Seven position mode key lock
Interactive setup
Video overview
5. The Sharp XEA107 Cash Register with LED Display
If you are looking for a simple designed and easy-to-use cash register for everyone, including beginners, on your premises, then The Sharp XEA107 is an excellent choice. Some of the amazing features that make The Sharp XEA107 great include the following.
First, there are eight departments, four clerk numbers, and 80 PLUs in all. The operation has been simplified for a more comfortable programming experience. Second, an external bill tray is included during purchase, and the key tops are removable for easy cleaning.
There is a media slot located on the front of the Sharp XEA107, and this allows you to deposit banknotes and cheques without lifting the coin tray. This could also help to speed up the procedure.
Moreover, The Sharp XEA107 display is relatively large, and the high contrast LED provides excellent visibility. There is no other display for the consumer for a cheap item, which is to be expected. The locking cash drawer contains two compartments for notes and coins, one with four slots and the other with five slots and a removable tray.
Pros and cons
Pros
Key-activated mode switch for secure operation
Locking cash drawer with four bills and 5-coin compartments
Drawer slot for quick, safe handling of bills and cheques
Drum printer for reliable heavy-duty use
80 price look-ups for quick and accurate entry
Bright, large-character LED display
Cons
The Serial printing used on this cash drawer is relatively slow
Video overview
Buying Guide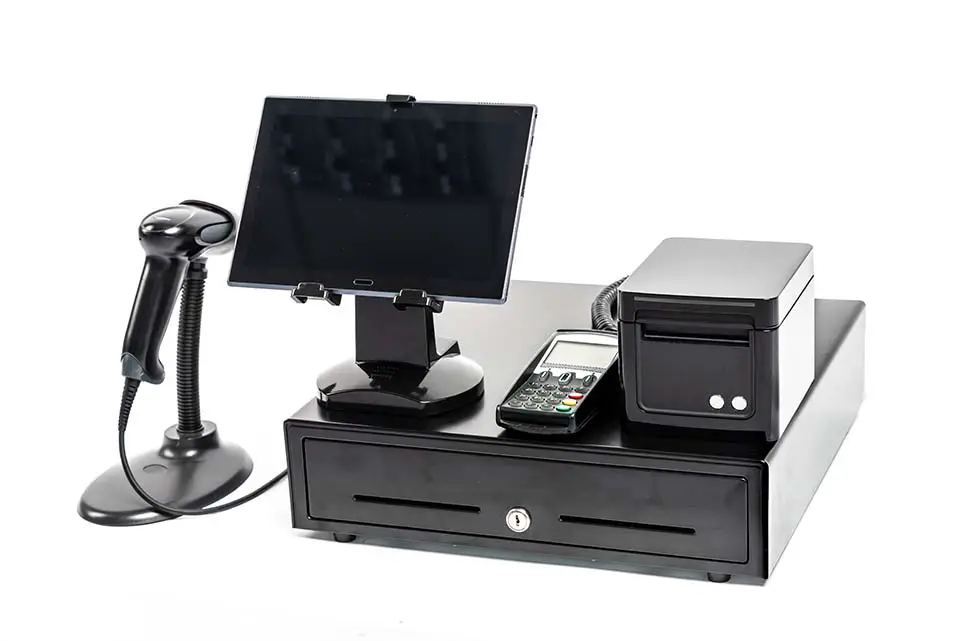 # 1 – Durability
Before you choose a drawer for your business, consider how much damage it might be subjected to during use. Cash drawers are classified as heavy-duty or medium-duty, according to POS Guys, based on the type and thickness of metal used in their construction.
Heavy-duty drawers will be more expensive, but they will be far more resistant to dings, dents, drops, and other forms of abuse.
Additionally, Medium-duty drawers will undoubtedly be less expensive, but they will be more subject to manipulation and damage.
Your cash drawer's sturdiness is vital not only because of the inevitable drops and dents it will face but also as a deterrent to potential thieves. A cash drawer made of high-quality steel is more resistant to manipulation and forceful opening attempts.
Investing in a sturdy cash drawer could mean the difference between a thief breaking it open and stealing your money and it failing and sparing you money.
# 2 – Screen type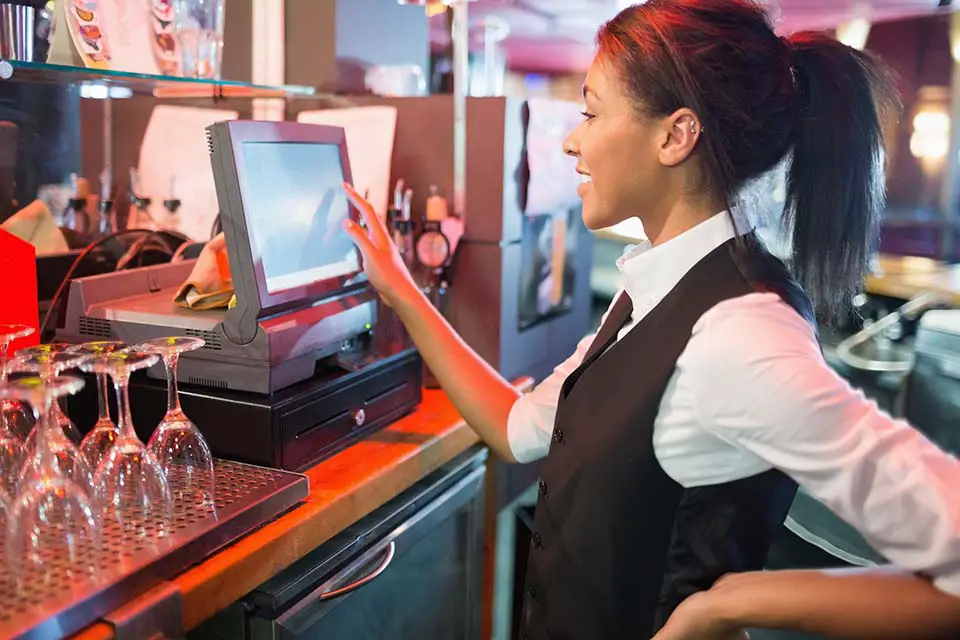 There are two sorts of screens on cash registers. There are Some models that have simple electronic panels that merely display the current total, while others have complex LCD screens that may display the previous product's input. LCD screens have various benefits, such as being easier to read, but they are also more prone to errors.
# 3 – Space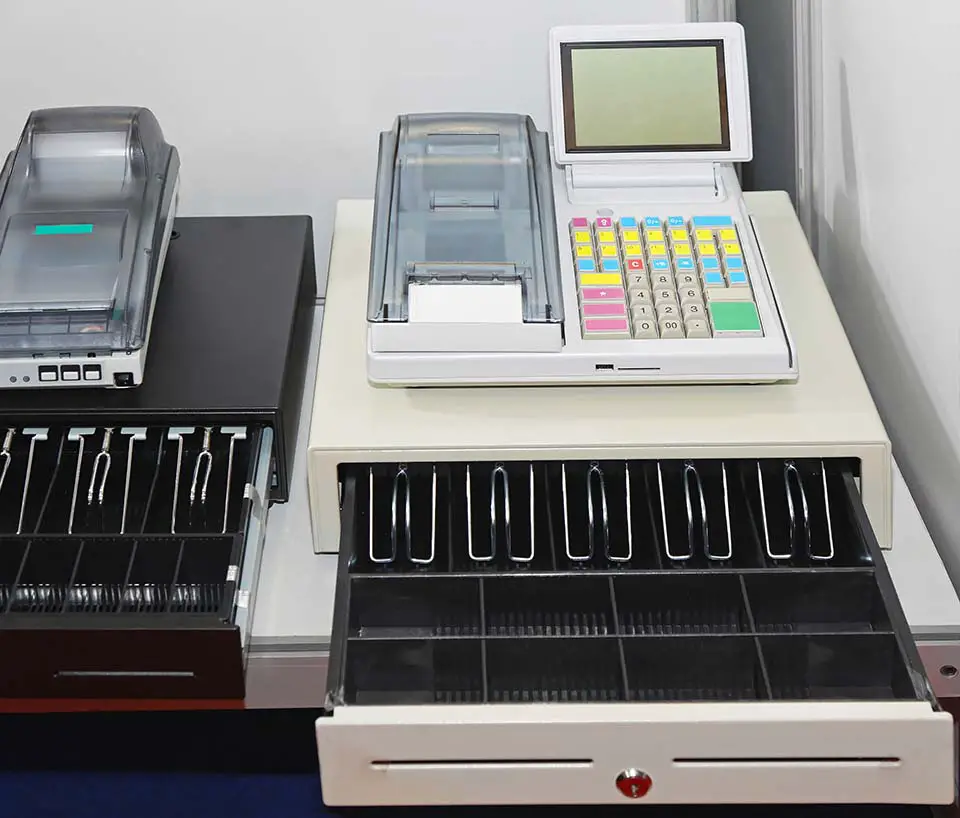 While it's necessary to consider counter space when choosing a cash drawer, it's a minor aspect compared to the other variables. Even so, you shouldn't dismiss it completely because it could lead to you purchasing a cash drawer to realize you don't have enough space to store it among your other POS equipment. If you have any shelf behind your counter, though, that space could be ideal for your cash drawer. Not only is it hidden from the view of consumers, making it more difficult for potential thieves to get it, but it also allows you to display more merchandise on your counter-top. There are a few additional small details to consider, including warranty, internal storage space, and mechanical durability. However, these concerns pale in comparison to the most important considerations.
# 4 – Common functions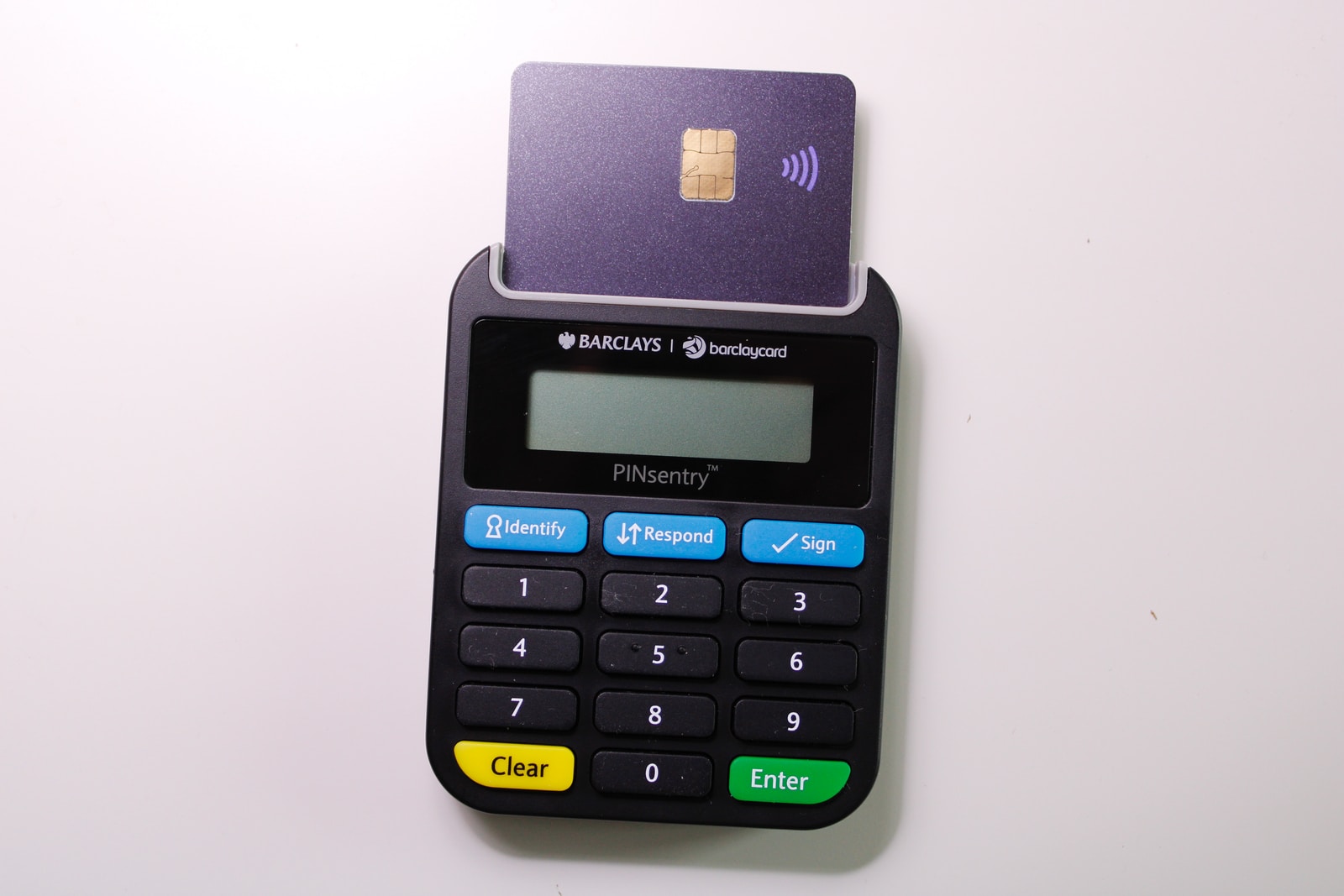 Modern registers may record a variety of product look-ups, or PLUs, which are essentially unique codes for identifying products. This function may be critical for particular firms with a large number of items and a high reliance on it. It's possible that having a large number of PLUs will be a deciding factor. Thermal printing is another essential feature that cash registers provide, and it may be more cost-effective in the long term than other methods such as ribbon ink.
# 5 – SD Card Slot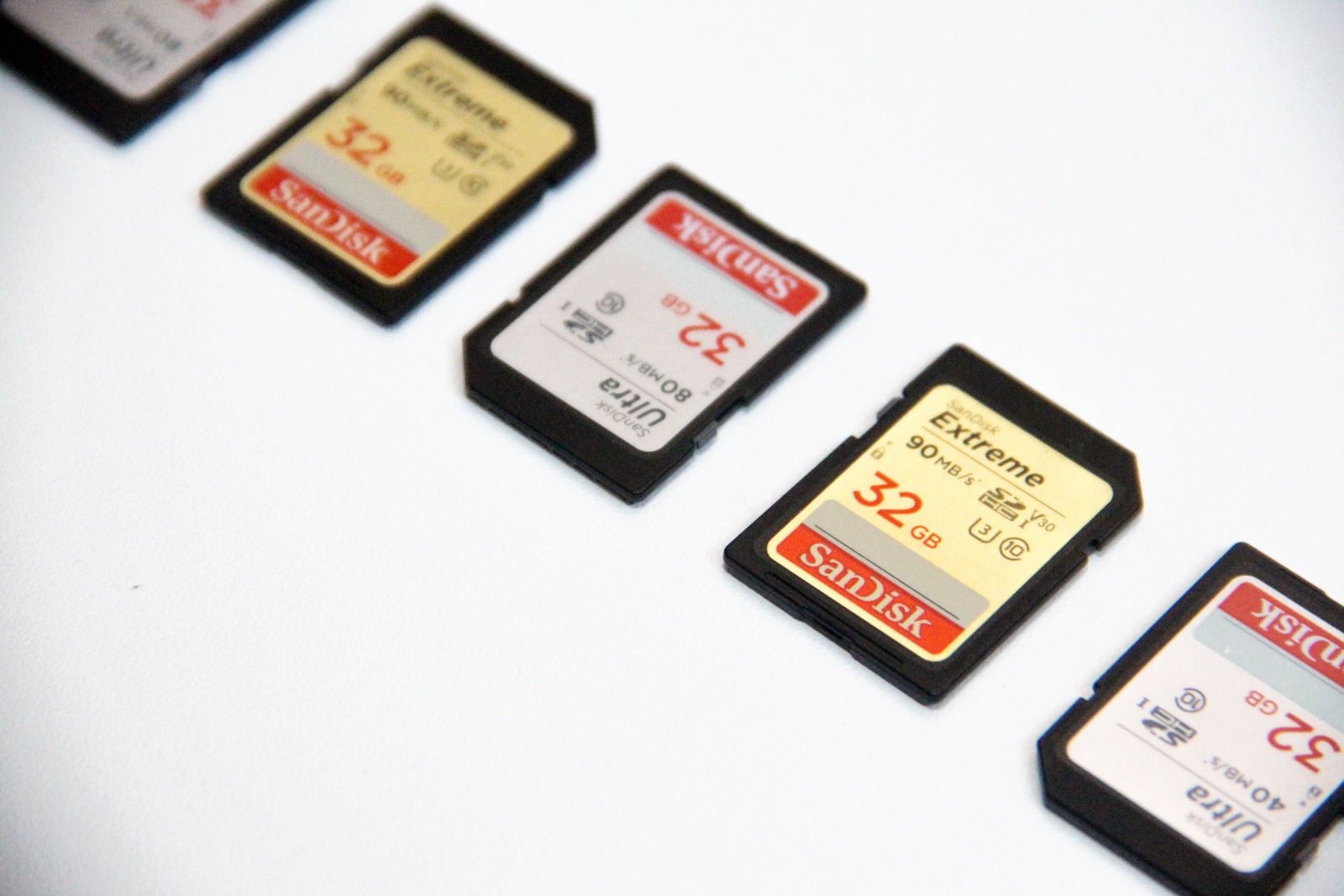 The SD card slot is used to transfer data and keep a backup of the cash register. It also offers a layer of protection in the event of a malfunction or a power outage, which might render the stored information inaccessible. A cash register does not need to be connected to a computer via the USB cable while using this feature, which is useful in some situations.
Conclusion
In the modern-day, there are multiple companies and brands of cash drawers. Therefore, there are multiple brands, and the market has become crowded.
This has made choosing the best cash drawers with amazing features challenging, especially if you are a beginner. Therefore, we have decided to select the best cash drawers for you to choose the brand that suits you and will make you happy.
Having prior knowledge about cash drawers is very important, especially if you want to start and run a business. Above are the best cash drawers with amazing features that will ensure you have a secure and comfortable experience when handling money on your premises. If you want to get your kids involved in the fun, check out some of the best toy cash registers– get them prepared for when they take over your business!